The Happiness Mindset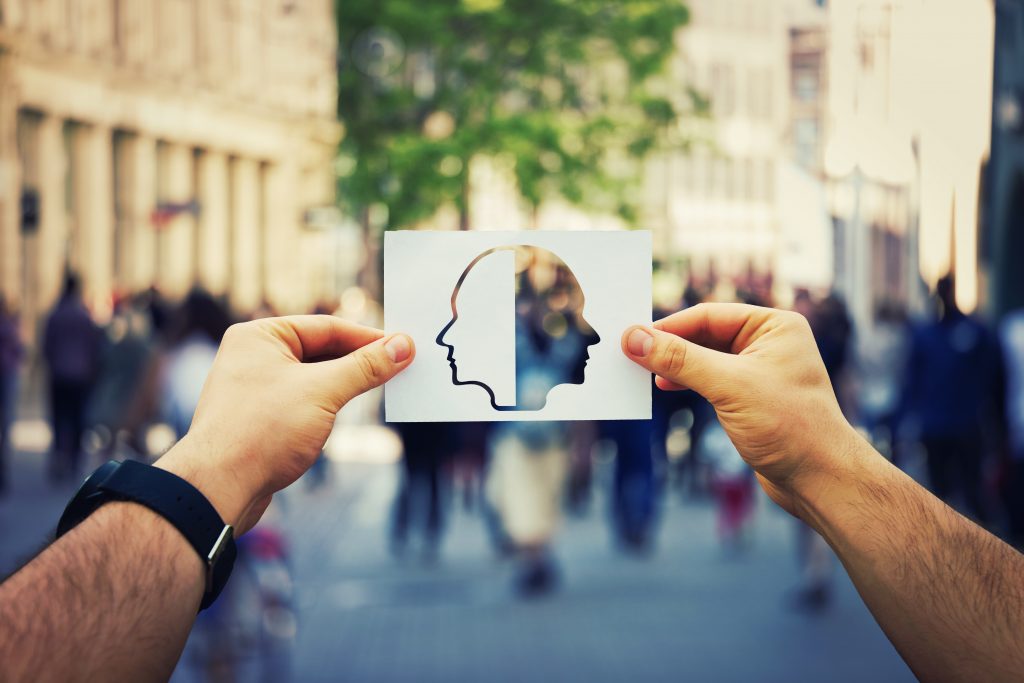 How we deal with life's regrets, disappointments and distress determines our happiness story.
We spoke with Carole Pertofsky, MEd, Stanford Director Emerita, Health Promotion Services and Lecturer, School of Medicine, and coach, on how we can shift our mindset to better handle disappointments and obstacles and what we can do to cultivate more joy and meaning in each day.
Pertofsky says that self-reports of people who experience the highest levels of happiness share interrelated facets of fulfillment. She points to the research of Dr. Martin Seligman, University of Pennsylvania, who identified three basic components.
1. The pleasurable life
The pleasurable life is related to short-term happiness, hedonic happiness derived from the Greek word "hedonism," and involves filling our lives with small delights, such as walks, chats with friends, fun outings, and enjoying good food. This is a positive attribute centering around looking for and savoring the good in life. 
Pertofsky cautions that the dark side of hedonic happiness arises from excessive emphasis on short-term gratification. If not limited in moderation to healthy behaviors, the danger of dependencies and addiction are real. The other danger is the narrow view that true happiness is derived only from the pleasurable life.
COVID-19 has limited our access to the small delights of the pleasurable life and increased our isolation from loved ones, which can negatively impact our well-being. Pertofsky encourages us to reframe our expectations and learn to switch our mindset from connection deprivation to appreciating tech-based Zoom experiences in place of face-to-face interaction.
2. The engaged life
The engaged life is the experience of flow, which is the feeling of being so engaged in an activity that we lose track of time. This focused concentration creates a deep sense of happiness and satisfaction. 
"We spend so much time with things we should do. Ignite more joy in your life by replacing your 'should do's' with some 'want-to do's.' Creative projects, learning a new piece of music or art,  building things, solving an engineering challenge, tackling a puzzle. What is important is that you discover what you are attracted to, resonate with, and go for it." 
Pertofsky mentions that seeking mastery in flow is a problem for people who get frustrated easily. If we can't tolerate frustration, then flow may be difficult and we may be inclined to walk away. It's important to stick with it so we can acquire grit and get to the next level of mastery.
"Mastery is fulfilling, but this requires building up our frustration 'muscles.' By walking away because we feel inept or inadequate, we miss out on the satisfaction of achieving new growth and learning. We need to find that good old grit, 'stick-to-it-iveness' frustration tolerance before we can enjoy the feeling of becoming more masterful, and this ultimately leads to deeper happiness."
3. The meaningful life
We discover the meaningful life, sustainable long-term happiness, when we understand our core values as guides to discovering meaning and purpose by serving the greater good. Pertofsky points to a famous quote: "The purpose of life is to find your gifts, the work of life is to develop your gifts, the meaning of life is to give your gifts away." Our values are our anchor, and when we express our values in how we serve others, self-doubts become less important than our purpose. 
"We are individuals and for some, service might involve directly helping other people, animals or the planet. For others, either being on a team or individually analyzing a new theory that improves life and health, serving food to nourish our community, landscaping our beautiful campus, developing a new discovery or scientific advancement. Whatever your method, living with a sense of happiness and joy naturally stems from a life of service and wishing the best for others."
We need to understand and accept that our brains are wired to scan for threats, which is evolutionary because the primitive world was dangerous and survival depended on alertness to potential threats. We still tend to scan for and worry about possible threats to our survival and well-being, and this alertness can make us miserable. 
We need to learn new healthy habits of mind that help us transform unproductive, destructive negative thought patterns into realistic optimism. For example, notice stress and take a few deep breaths. If the threat is real, take skillful action to effectively respond. However, if our stress is in response to things that went wrong in the past or could go wrong in the future, then we can change our response and mindset by developing acceptance, mindfulness and kindness and learning to savor the good.
Pertofsky says, "We have a notion that if we're good enough and try hard enough, then we should be able to have easy lives."
However, stress and disappointment are part of every person's life, and we can approach life challenges with awareness, kindness and perspective to avoid spiraling into unhappiness.
Pertofsky notes that it's easier for many people to find compassion for others but still be hard on themselves. She advises talking to ourselves as if we were our own child or best friend, neither of whom we would talk to negatively. It's fine to remind ourselves that we made some mistakes and will do things differently next time, but true freedom arises from self-forgiveness and self-compassion. 
"We need to stop putting ourselves down for feeling bad. Instead, aim for intelligent distress — this is happening, I'm going to take the best care of myself as possible, and I'm going to try to make the best choices I can under the circumstances."
Start by accepting reality, from daily frustration to negative effects resulting from the pandemic. From there, we can build resilience. Tell yourself, "I can treat myself with gentleness and caring throughout this ordeal. I can be my own best friend since I'm already distressed." 
Sometimes we just need a "woe-is-me" moment, but we don't want to drown in self-pity. We can choose to let go by offering ourselves the space and time to feel our loss, disappointment or distress without shoving those difficult feelings away. We connect and explore where we feel tension or stress, then we soothe those tight constricting feelings with comforting words or thoughts. 
Once we relax a bit, then we can engage our problem-solving mind and consider our best options. "That was then, here I am now." Look at whatever brings a sense of peace, practical optimism, or joy.  We can then transform distress with a new perspective and move forward, which involves being grateful for what we have and building upon our positive resources to recover, learn, correct mistakes, or ask for or offer forgiveness. 
Pertofsky says that we aren't letting ourselves off the hook. With gentleness and kindness, we hold ourselves accountable in the spirit of creating a richer, more meaningful life. She quotes Dr. Fred Luskin from his book, "Forgive for Good," that "forgiveness helps people control their emotions so they maintain good judgment. They do not waste precious energy trapped in anger and hurt over things they can do nothing about. Forgiveness acknowledges we can't change the past. Forgiveness allows us not to stay stuck in the past."
She adds, "Realize we're fragile and that's OK. Let go of false notions of what it is to be strong. True strength lies in noticing what we are experiencing, moment by moment, and gently and patiently feeling our way through it. These are the moments where we can open up to a deep sense of gratitude in our minds and our bodies."
The inner life is Pertofsky's personal philosophy. It centers around training our minds to notice and sit with the good so that happiness is not just a state of mind but becomes a trait.
"We have a notion that if we're good enough and try hard enough, then I should be able to have an easy life, but life isn't like that, it's full of grief and disappointment. To experience joy, it needs to become an intention we seek."
When we wake up in the morning, we tend to start making a to-do list of all we need to get done that day. We inevitably can't get everything done, so we disparage ourselves for not being more productive. 
Pertofsky says to dispel this "misery morning mindset" by starting each day by opening your eyes and taking a moment to appreciate what you can see. Then say to yourself, "Today, I welcome joy." 
"It's a small but powerful practice. Notice the good that surrounds you, savor the good and also offer good feelings to others who might need some cheering up. It's a little thing that is a huge game changer."
Pertofsky quotes the Dalai Lama that we are human beings, not human doings. While achievement is important, we don't want to sacrifice our well-being in pursuit of achievement.
"The joy of being alive is what we're here for. To experience that joy as part of our human experience begins with intention."
A life of mindfulness means experiencing life in a sensory way. Pertofsky is quick to draw a distinction between mindful living, which is being present in daily life, and mindful meditation, which is a formal practice. While both build our inner resources for well-being, Pertofsky focuses on mindful living. Through mindful living we can find true happiness in the moment.
"We spend an enormous amount of time dwelling in the past, often regretting past mistakes, or we are in the future, preoccupied with some great, easy-to-achieve thing or we're thinking about the terrible things that could happen, which we call catastrophic thinking."
When you notice your thoughts drifting out of the present moment, take three deep breaths to regulate your nervous system and help come back to the moment. Pertofsky notes that we're all prone to having our minds drift away and we miss out on finding pleasure in everyday tasks, such as washing dishes, connecting with a friend, brushing our teeth. Even in these mundane tasks, we can find enjoyment in the sensory moment, such as noticing the beautiful sky or feeling the cool water run over our hands.
For those interested in mindfulness practice, Pertofsky mentions apps, such as Headspace available through Healthy Living, and Stanford meditation teachers and courses to help you get started with a mindfulness practice.
Pertofsky says that happiness arrives when we discover how to balance self-care with caring for others. She notes that some people are egocentric, but at Stanford she's noticed that we are more likely to overgive without nourishing our own needs, and then feel exhausted at the end of the day.
"When we get too involved in only meeting our needs, we stop remembering that we're here to protect who and what we love. Conversely, our own needs are important, and if we don't take care of ourselves, we become like an empty cup. There is nothing of real substance left to give, and we feel empty and disregarded. To experience a deep sense of well-being, remember the airline metaphor: 'First put on your own safety mask so you can help others.'"
Pertofsky advocates for lifelong learning and pursuing courses in mindfulness and happiness. She references Stanford Center for Compassion and Altruism Research and Education (CCARE). When Carole needs inspiration, this video is her go-to happy place.
Healthy Living offerings, such as Mindful Self-Compassion for Well-Being, can also be helpful in cultivating a happiness mindset. 
"Happiness is not out there to be found. Happiness is a capacity that we can enjoy. If we understand that, then we can invite and enjoy happiness and allow difficult moments to pass."
By Katie Shumake
March 2021