For Your Team
Stretch Breaks
---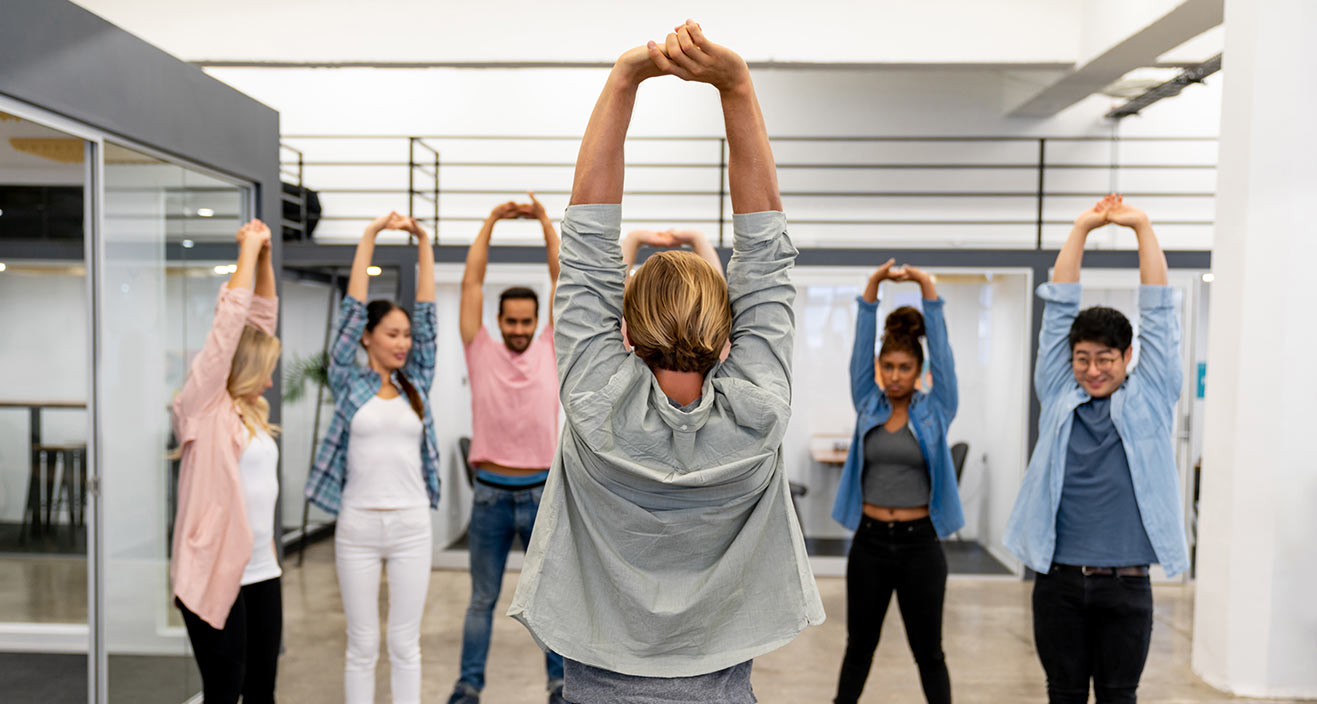 Take stretch breaks to stay fit at work!
Stretch Break is an interactive movement program available to all staff.
Our HealthySteps team will attend your daily huddle and teach simple stretches. We'll help you increase your flexibility and have fun by doing stretches together at work.
Afterwards, we'll identify a Champion or two to continue the stretches. Periodically, we will check in to make sure things are going smoothly!
Interested in engaging your team in this fun, healthy activity?