For Your Team
Stretch Breaks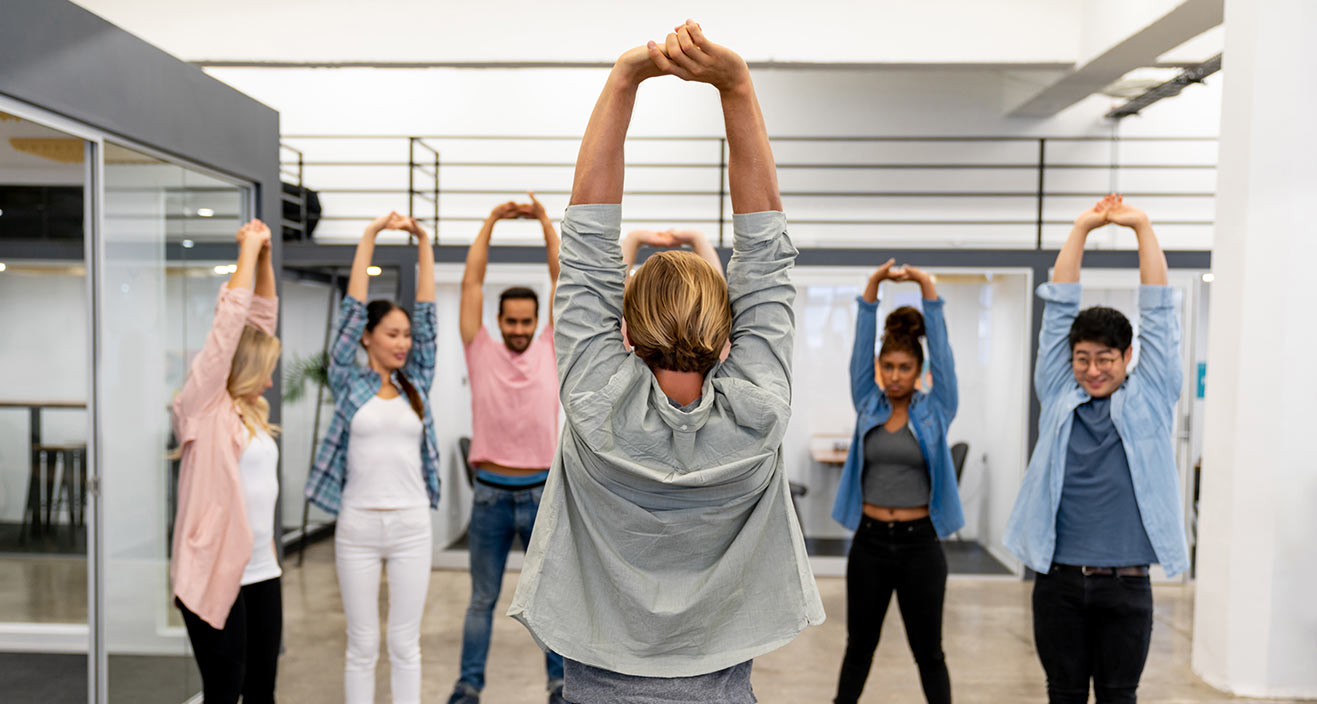 Take stretch breaks to stay fit at work!
Stretch Break is an interactive movement program available to all staff.
Download the Warm up for Work and/or Band Together exercise handouts to incorporate simple stretches into your daily huddle. Increase your flexibility and have fun by doing stretches together at work.
Afterwards, identify a Champion or two to continue leading the stretches during your daily huddles.
Get started with your team on this fun, healthy activity!