HealthySteps to Wellness
Incentive Schedule*
| | |
| --- | --- |
| Steps completed during: | Health Savings Account (HSA)/ Health Reimbursement Account (HRA) deposit by: |
| Q1: 1/1-3/31 | 5/31/2021 |
| Q2: 4/1-6/30 | 8/31/2021 |
| Q3: 7/1-9/30 | 11/30/2021 |
How does the incentive payment work?
All points must be earned before the incentive is paid. Incentives are deposited into your Health Equity Health Savings Account (HSA) if enrolled in the Aetna Choice POS II Plan, or Health Reimbursement Account (HRA) if enrolled in the Stanford Health Care Alliance (SHCA) or Kaiser Permanente HMO plans. If enrolled in the Aetna Choice POS II plan and are not eligible for the HSA, all incentives are deposited into an HRA.
Funds in your Health Equity HSA or HRA may be used to pay for IRS-qualified health care expenses. Your incentive will be located in your Health Equity Account after the "deposited by" date listed above.
---
*Your incentive will be based on your medical enrollment status (employee-only or employee + 1 or more dependent(s) as of the last day of each quarter. To earn your incentive, you must be enrolled in a hospital-sponsored medical plan and be an active employee at the time funds are deposited, or the funds will be forfeited.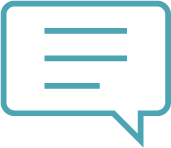 Got Questions?