Mindsets: Clearing your lens on life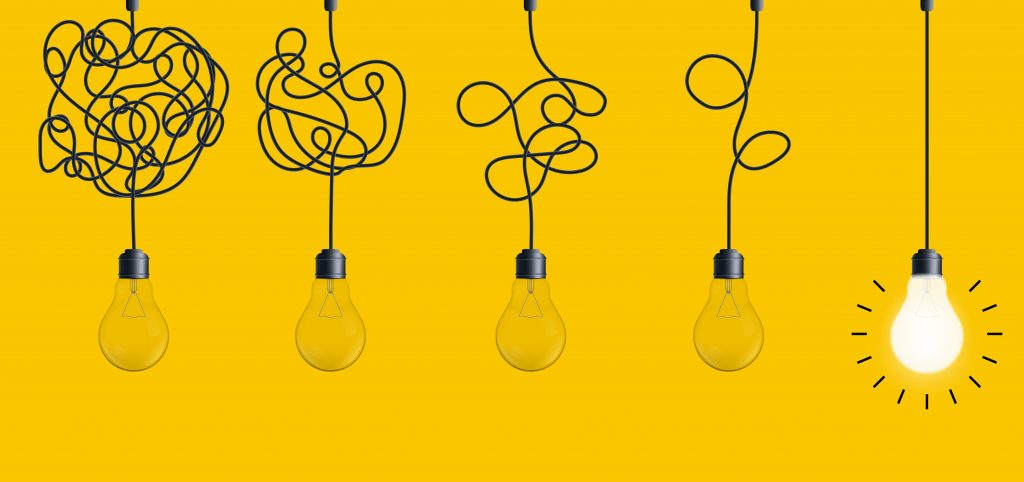 You see life through your own unique lens. This is your mindset – the assumptions and expectations you hold about yourself, your life, and the situations around you. For example, you might have general ideas about who you are, what's healthy, or if you could overcome a particular challenge in life. 
Like the air you breathe, mindsets are so large and encompassing, they can be hard to recognize. However, research shows that mindsets play a significant role in determining life's outcomes. By understanding, adapting, and shifting your mindset about certain things, you can improve your health, decrease your stress and learn to overcome life's challenges.
To learn more about mindsets, how to understand them and change them, HealthySteps to Wellness spoke to Dr. Jacob Towery, Adjunct Clinical Instructor in the Department of Psychiatry at Stanford University.
Mindsets are a set of assumptions that help you distill complex worldviews into digestible information and set expectations based on this input. For example, you may believe that becoming sick with cancer would be catastrophic or that going on a diet would be challenging and depriving. These belief systems help you set expectations, plan for the worst and guide decisions based on these assumptions.
While mindsets can be helpful for distilling information and managing expectations, they can also be maladaptive, leading to interpersonal problems and feelings of guilt, inadequacy, sadness, and anxiety. Dr. Towery observes that it is common to hold onto mindsets that were adaptive at one point in life but have since become maladaptive. For example, it might have been helpful to believe that others cannot be trusted if you were betrayed at a young age, but this belief may lead to interpersonal issues at a later stage of life. 
Dr. Towery assures, "the good news is mindsets are highly changeable, and if you are willing to learn the technology of changing your mindset and defeating your distorted thoughts, you can have significantly more happiness."
You may have heard of "fixed" and "growth" mindsets. These terms were coined by Stanford researcher and professor Carol Dweck, Ph.D.  to describe belief systems about your ability to change, grow and develop over time. If you believe your qualities are essentially unchangeable or "fixed," you may be less open to mistakes because setbacks are seen as inherent, and impinging on future success. For example, if you have a fixed mindset and have trouble connecting with others at an event, you may see this as evidence that you will never be able to socially connect, leading to social anxiety and avoidance. 
With a growth mindset, you know that you can change over time, and therefore you are more open to reflect, learn and grow from challenges. Because failure is less threatening, you are more willing to embrace life's challenges, take feedback as a learning opportunity and continue to learn and grow throughout life. With a growth mindset, you are also less likely to personalize setbacks. For example, in the scenario above, you might reflect that the cause of your social difficulty had more to do with the environment at the event than a personal inability to socialize. 
With a fixed mindset, it can be hard to find the motivation to work through perceived weaknesses, because the ability to change may seem as hopeless as changing your eye color. In contrast, with a growth mindset, you'll see your perceived weakness as a challenge that can be motivating — and even fun — to overcome.
As Dweck writes in "Mindset," "…as you begin to understand the fixed and growth mindsets, you will see exactly how one thing leads to another — how a belief that your qualities are carved in stone leads to a host of thoughts and actions, and how a belief that your qualities can be cultivated leads to a host of different thoughts and actions, taking you down an entirely different road."1
Dr. Towery gives a personal example, "In my own life, I was dissatisfied with my singing abilities and decided to take singing lessons for nine months. While you won't be hearing me on the radio any time soon, my singing is remarkably less terrible than it used to be before the lessons." He describes that it was fun to learn that singing is a skill that can be cultivated rather than something innate and immutable.
Mindsets can impact your outcomes by determining the way you think, feel, and even physiologically respond to some situations. A 2007 study revealed that increased awareness of physical activity resulted in health benefits like weight loss and decreased blood pressure, presumably without changing behavior.2  To further investigate this phenomenon, a 2011 study was conducted to test physiological satiation in relationship to mindset around certain foods. The study revealed that participants' satiety aligned with their mindset around the food they were consuming more than the food's nutritional content.3
Another example of how mindset affects physiology was shown in a 2012 study on the association between stress perception, health, and mortality.4  Kelly McGonigal references the study in her 2013 TED talk, explaining that participants who experienced high levels of stress had an increased risk of death, but only if they believed stress to be harmful. Those who experienced high-stress levels but did not see it as harmful were no more likely to die. McGonigal encourages developing more positive mindsets around stress, and to perceive your body's physiological responses to stress – like a pounding heart and racing mind – as your body's natural response to rise to the challenge and overcome it, as opposed to a signal that something is wrong.5
Dr. Towery goes on to discuss the impact of mindset on people taking medications. "There is a powerful phenomenon in medicine known as the placebo effect, in which if someone believes they are going to derive benefits from taking a particular medication, they often do. In fact, regardless of the disease or condition, about 30-40% of people can have significant improvement in their symptoms even when taking a placebo (sugar) pill, if they believe that the pill is going to be helpful." 
"Equally fascinating," Towery observes, "is the 'nocebo-effect,' a psychological response based on a person's expectations around side effects. When a physician emphasizes the potential side effects of a medicine, and the patient believes they will develop those symptoms, even if given a sugar pill, these patients can develop the adverse side effects, just based on what their mind expects." 
Science is beginning to validate the power of the mind-body relationship. The way you think matters – so it is important to pay attention to your belief systems, their origins, validity, and ultimately how they impact your quality of life.
Mindsets are largely determined by family narratives, the media, and cultural messaging around what is desirable, good, and healthy.6
Towery references Carol Dweck's work around early childhood praise experiences as a major influencer on mindsets. Dweck's group studied how children responded to praise for their intelligence versus their effort in certain situations. The outcomes revealed that the children who were praised for their effort developed the characteristics of a growth mindset and resultantly were more likely to persist through and overcome future challenges.7
Mindsets are a complex intersection of many different factors, developmental experiences, and environments, but early childhood perceptions and praise experiences can have a major influence in determining fixed and growth mindsets, even into adulthood. 
Although specific mindsets around topics like appearance and success are largely influenced by outside factors, the brain is neuroplastic, meaning neural networks can continue to grow, change and reorganize throughout the lifespan. By challenging yourself with new experiences and perspectives, you can form new neural connections — or mindsets — at any point in life.
Even a fixed mindset is not set in stone. You can change your mindset by learning and consciously choosing to believe that your characteristics are not predetermined and that you can continue to grow over time.
According to Towery, "The exciting news about mindsets is that they are absolutely changeable. The entire field of cognitive therapy is based on the idea that thoughts determine feelings and that you can learn powerful techniques to modify distorted thoughts and self-defeating beliefs.  For those that want to learn how, I recommend reading the book "Feeling Great" by David Burns, MD, and doing all of the writing sections.  A competent cognitive therapist can also teach you how to change your mindset, even in a small number of sessions."
Dr. Towery says that the most rewarding part of his work is helping people transform distorted beliefs like "I'm a failure" to more realistic thoughts like "I didn't perform well, but I can better prepare next time and it will probably go much better."
Towery encourages questioning self-defeating thoughts and creating new narratives that are more self-serving. If you develop a growth mindset, setbacks can become learning opportunities and there is always another chance to improve and feel better. 
References
By Mia Primeau
September 2021