What's New in 2018
---
We're moving to a new platform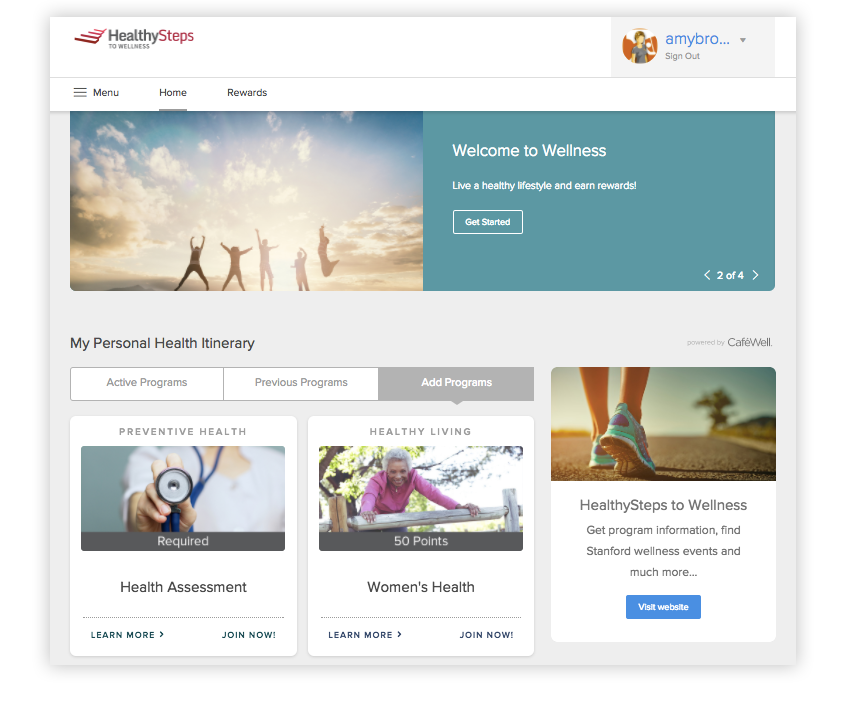 Your HealthySteps to Wellness Program is moving to a new platform, CaféWell, beginning in January 2018. It's the same great incentive program with a new look and feel.
CaféWell will be replacing Keas as the HealthySteps to Wellness platform.  The new platform will help you develop and maintain healthy habits based on your individual health interests and goals. You'll find a broad array of programs and activities available to you with your own Personal Health Itinerary. Rest assured, the incentives have not changed, you'll just be earning them on a new, personalized platform!
What do I need to do?
You'll need to create a CaféWell account after the new platform is launched on January 1.
You can register by logging in to CaféWell from the HealthySteps to Wellness website. You will be asked to create a username, password, and verify your eligibility by providing some required information. After creating your account, you'll have the opportunity to view a short tutorial to help you become familiar with the new platform.
When can I get started?
Starting on January 1, 2018, you'll be able to login to the new platform through the HealthySteps to Wellness website. You will also receive an email on or about January 4 encouraging you to register and get started on your healthiest year yet!